Shopify is a user-friendly, scalable cloud-based e-commerce platform that enables businesses to create and manage online stores. It offers a range of marketing and analytics tools that helps grow and optimize businesses' online presence. Shopify has introduced a new app called Shopify Search & Discovery to manage filters, set out search rules, and make your site experience exciting. This will make your customers find their exact search. And you can recommend them to know their interest.
How to install Shopify Search & Discovery App
As a prerequisite, you need Shopify Theme OS 2.0.
Step 1. Open Shopify Store, click on Apps on the left panel, and type search & discovery.
Step 2. Click on Shopify Search & Discovery.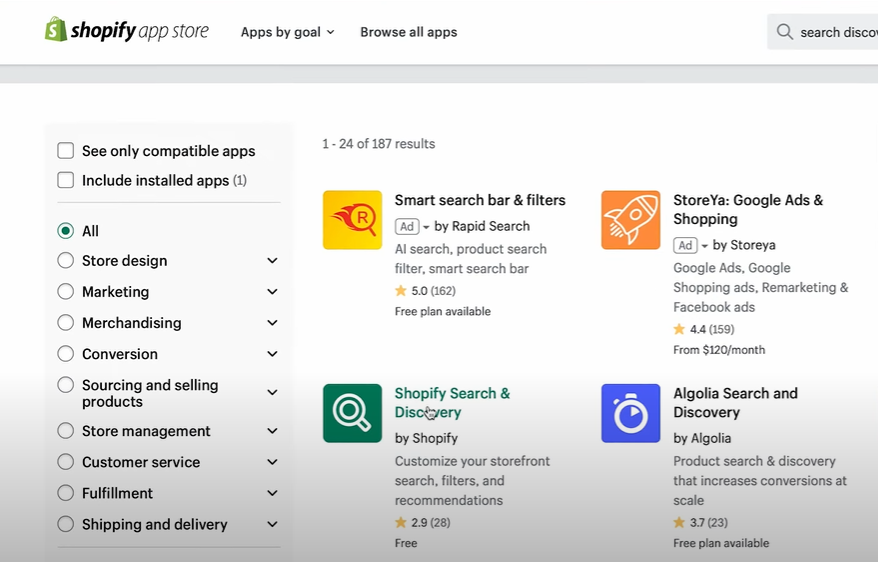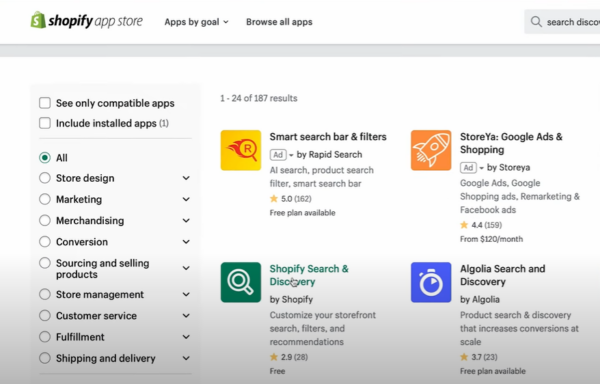 Step 3. Click on Add app. Then click on Install app.
In the Search & Discovery app, you can see an overview page. We will go through the different features of this app.
Features of Shopify Search & Discovery App
Filters:
Filters will help your customers to filter by price, color, size, or more.
Step 1. Click on the Filters on the left panel.
Step 2. Click on the Edit filters button in the upper right corner.
Here you can see a list of available filters.
Step 3. Check the boxes according to the products in your store.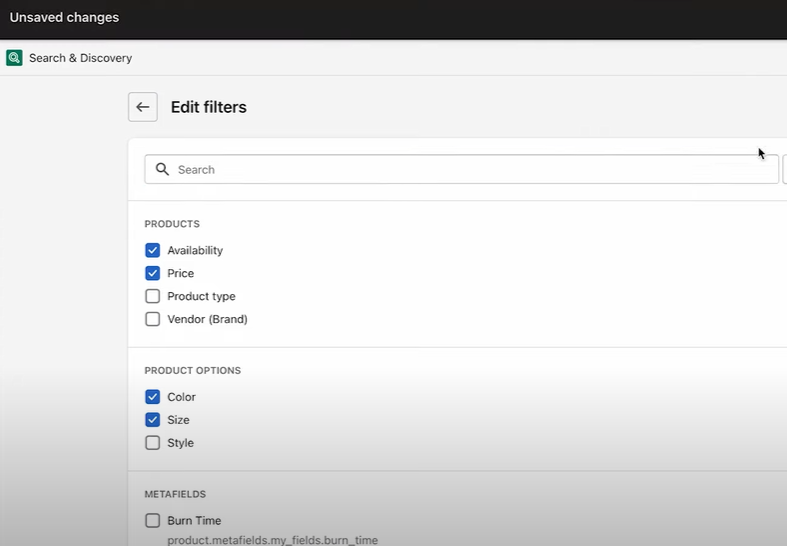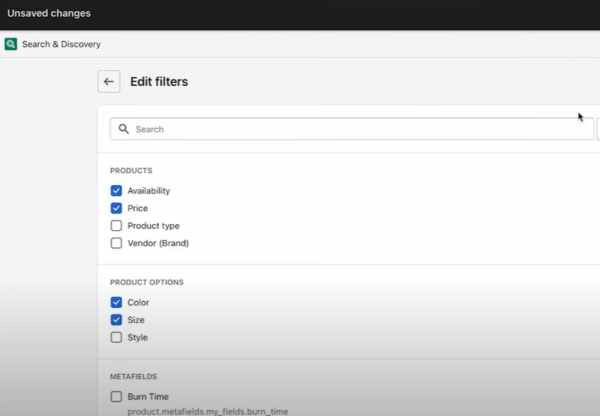 Step 4. Click on the Save button.
Now all the filters you checked will pop up on the filter page.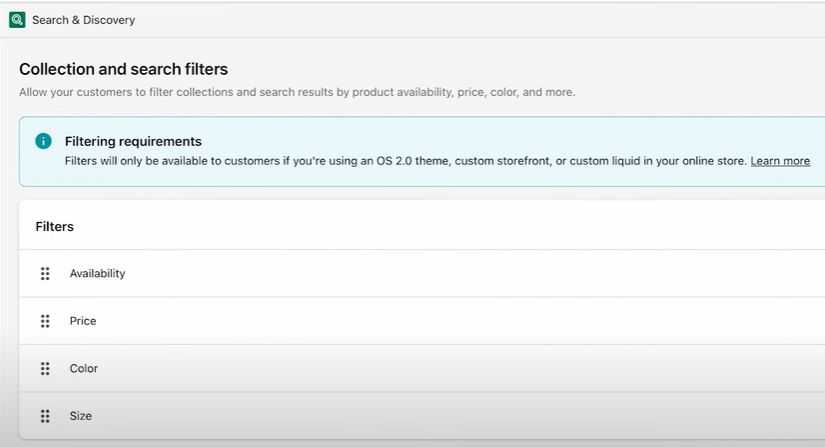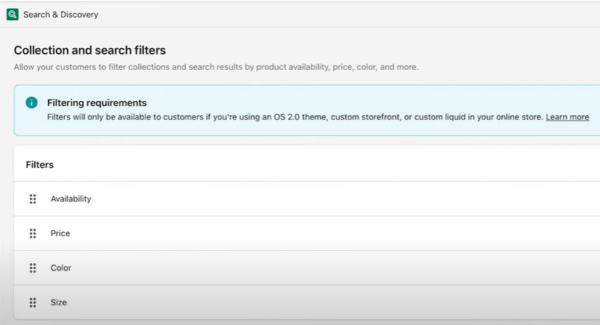 Search
Here you can boost the products depending on the search. Also, there is an option called synonyms, with which you can create a synonym group for a single word.
Step 1. Click on the Search in the left panel.
Step 2. Click on the Product boosts and the Create product boost button.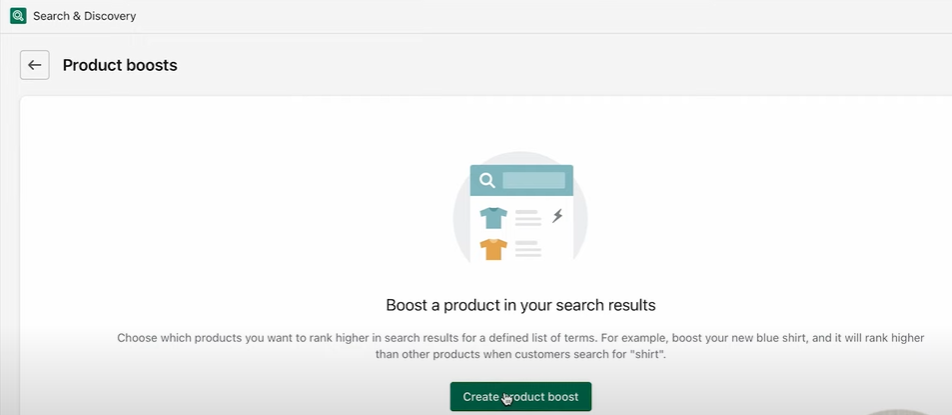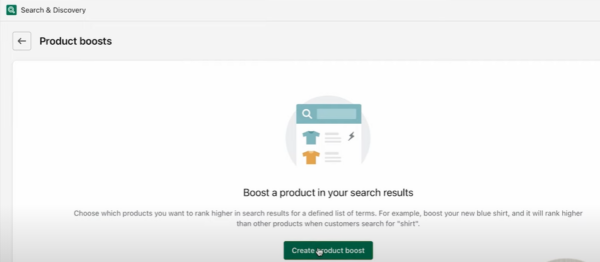 Here you can add a product in your store that needs a boost while the customer searches. And this is for individual search results.
Step 3. Navigate to the Search page and click on Synonyms.
Step 4. Click on the Create synonym group. And type at least two synonym words.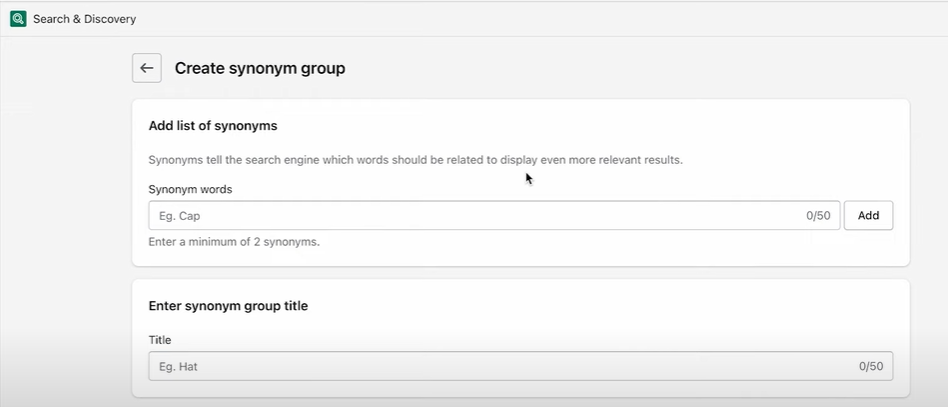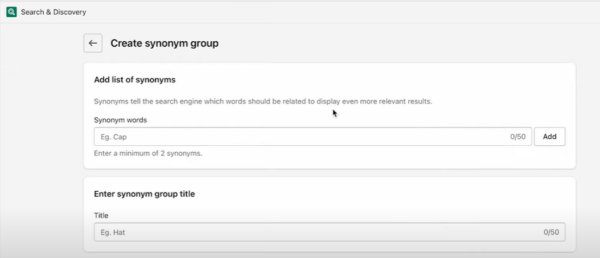 Synonyms tell the search engine which word should be related to display even more relevant results. Also, the word can be within your store, depending on how you are naming your product.
Product Recommendations
You can customize recommendations for products by choosing the product in your store.
Step 1. Click on the Product Recommendations in the left panel.
Step 2. Click on the Add recommendations button. A page of customize product recommendations will appear.
Step 3. Type your source product under Select source product.
Now a list of related products will appear under the Add related products. Here you can select the products that you need for recommendations. When the customer selects the source product, all related products will appear.
Conclusion
Shopify search and discovery app is a valuable tool for businesses looking to improve their online store's search functionality and enhance their customers' shopping experience. Also, this app helps businesses to increase conversions, boost customer satisfaction, and ultimately drive growth and success in the competitive world of e-commerce.
Metclouds Technologies help you with this latest app by Shopify.