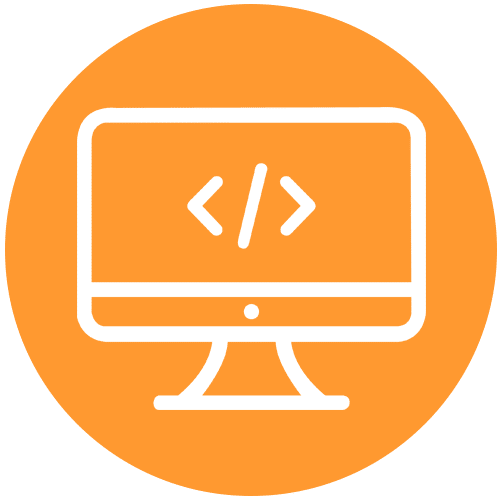 ADOBE COMMERCE (MAGENTO) WEB DESIGN AND DEVELOPMENT
Adobe Commerce, the open commerce innovation with a multi-channel shopping experience, is a solution for businesses that tackle diverse commerce challenges. Metclouds Technologies an Adobe Commerce website designing company enhances your existing eCommerce website or builds a new one for your business. Confidently launch, manage, and scale your business by hosting multiple instances in one platform and cloud deployment.

Achieve Business Agility with Us
Today the majority of companies use eCommerce platforms for their business needs. It can be B2B, B2C, or even D2C. Our Adobe Commerce website development services doesn't matter what segment you are operating. In early 2021 Adobe rebranded Magento to Adobe Commerce by keeping Magento as a free-to-download open-source platform. It is flexible to use, and we will build an unbelievably complex user experience and integration with this platform.
As we live in an eCommerce-based economy, the way people purchase is rapidly changing to more digital. And for your business growth, we will support you with our best Adobe Commerce website design and development at every stage by helping to create the right experience for your customers with centralized data, advanced search, and merchandising capabilities. Our best Adobe Commerce Services provides flexible AI-powered eCommerce on a single, unified platform for existing and emerging business models.
Our Adobe Commerce Website Development Services help you to create timely, personalized and trusted customer relationships. With the open-source enterprise eCommerce platform Adobe Commerce, we can build a multichannel experience for B2B and B2C customers on a single platform. And in the journey from the catalogue to payment to fulfilment, choosing our best Adobe Commerce website development provides you with an endlessly flexible, extensible, and scalable platform. Adobe Commerce has many additional features, including managed cloud services, deployment tools, performance monitoring tools, customization, automated data backup, and more. As best Adobe Commerce web design agency, we support our clients in each step of the eCommerce solution and even after the solution.
Adobe Commerce Website Development
Build an eCommerce website that helps you to sell more of your products online. Sell constantly by collecting data about shoppers and setting the target audience.
B2B/B2C Marketplace Development
Our multi-vendor marketplace development extension is feature-rich to empower your business. Many default features are available in both B2B and B2C suits.
B2B eCommerce Development
Give your customers diverse functionality and a smooth experience with us. Develop your B2B eCommerce that connects business buyers and suppliers all over the world.
Magento PWA Development
Make your online business success with our Magento PWA development by attracting visitors to the website and encouraging them to buy the products instantly.
Adobe Commerce Custom Development
Our custom extension development will make you a custom eCommerce website unique in design and functionality. And customize your website according to your business idea.
Multi-Channel Selling
Connect your online store to multiple channels with our multi-channel selling extension. Boost your sales by centrally managing the orders and inventory received.
Adobe Commerce Migrating Services
Our migration service migrates your existing online store to Adobe Commerce Cloud and updates your existing Adobe Commerce website to the latest version.
Design and Theme Development
Choosing a theme or design may be challenging. Our Adobe Commerce design and theme development help you to develop attractive, fast-loading, and responsive themes.
Adobe Commerce Mobile App Development
As most customers choose fast and user-friendly mobile apps for purchase and more, we help you to develop one with Adobe Commerce Mobile App Development.
Adobe Commerce POS Development
Our Adobe Commerce POS development system makes the payment process easier for both salespersons and customers. Give your customers a positive experience with us.
Payment Method Development
Customize your payment method with our Adobe Commerce payment method development. Also, we provide a smooth and uniform payment experience.
Shipping Method Development
Our Adobe Commerce Shipping method development helps vendors and admins to create multiple shipping methods. And real-time tracking is possible for customers.
Increased Performance
Deliver high-level performance for your customer expectations with our optimized Adobe Commerce platform. Instead of relying on page load speed or website speed, you can focus on building your business and selling more products.
Security
Security makes a strong bond between you and your customers. Metclouds Adobe Commerce can guarantee secure customer data and finance. Also, get updates about security threats, malware, and unauthorized access to your data.
Seamless Upgrade
Get seamless upgrades to the latest version of Adobe Commerce for your existing store website. Or create a new one with the latest upgrade. And you have the opportunity to customize and integrate into the latest version of Adobe Commerce.
Reduced TCO
Assure updates to your Adobe Commerce regularly with our services and minimize the Total Ownership Cost. We offer easy access to analytics, customizations, integrations, and third-party modules, which will result in reducing the cost of development.