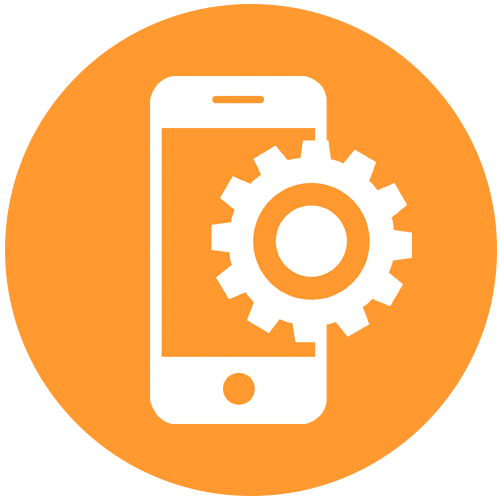 MOBILE APPLICATION & SOFTWARE DEVELOPMENT
Providing businesses stay in sync with this upward trend, Metclouds Technologies has emerged to be a leading mobile application development. We help clients concept their ideas and business goals into highly-functional mobile applications. Metclouds Technologies assure to meet all your mobile application requirements with utmost swiftness, delivering end-to-end customer solution.
Take Our Hands for Best Mobile Application Development Services
With billions of people having smartphones and millions of apps available, we offer our clients the best mobile application development. Our expert mobile application developers with years of experience provide our clients with innovative ideas to reach their business goals. Since we meet our clients' mobile app development requirements fast and with high quality, they can provide end-to-end customer satisfaction.
With over a decade of hands-on expertise and experience in creating mobile software development, we offer the mobile app development types, including android application development, iPhone application development, and the best cross-platform app development. Our experienced team of app developers offers a hybrid app development company with the best solutions. We offer the following mobile app development services like
Android App Development
To the vast number of Android users worldwide, we build outstanding android application development with cutting-edge technology and customized solutions to have the best user experience with many features.
iOS App Development
We offer world-class iOS or iPhone application development services that are user-centric and high-end customized as per the clients' requirements.
Hybrid App Development
We offer the best cross-platform application development for any hybrid app development company to enable SaaS ideas to become a reality.
Why choose us for the best mobile application development?
Qualified Team
Metclouds employ some of the brightest minds who tout high qualifications and experience. We have strived hard to upgrade our standards to offer the best cross-platform application development and others.
One-Stop Destination
Our mobile app development service includes all the popular operating platforms. We are your comprehensive one-stop destination for all mobile app development services in Android and iOS
Custom Solution
We focus on what you want and how we can help you reach the top of the mountain, quickly and cost-effectively. Our solution is completely end-to-end and custom. We work around your distinct need so that every piece falls right in your expectations.
100 Percent Satisfaction Guaranteed
We offer the widest range of mobile app solutions under a single roof. And this is our biggest USP. With the proper qualification and experience, our professional team makes sure that all our clients have 100% satisfaction with their mobile application development.