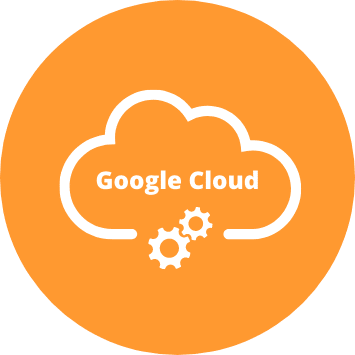 GOOGLE CLOUD PLATFORM (GCP) CONSULTING AND SUPPORT SERVICES
Your business need consultation to build the solutions for its needs while using Google Cloud Platform (GCP). We have team of experts that will help you unlock business value from the cloud. We provide consultation in infrastructure, app moderation, data management, data analytics, artificial intelligence, machine learning, security, and many more.
GOOGLE

CLOUD PLATFORM CONSULTATION
We will help you transform your business entirely by providing you with the best Google Cloud Services. You will get comprehensive partnership programs and innovative solutions to deal with your challenging business issues. We have a specialized, skillful, knowledgeable team of experts that will help you utilize the people, technologies, and processes to get the best out of the Google Cloud Platform.
Our experts will collaborate with your teams and selected members in making any change to your business to make it strong and profitable. They will manage your project from the initial consultation to the design, management, and deployment. They are capable of tackling a wide range of problems faced by your business in terms of Google Cloud Platform integration ranging from google compute engine to automation and big data.

Flexibility
The storage and administration capabilities of GCP are highly flexible. The architectural design is also flexible that can be optimized easily with your application.

Fast and Secure
For all applications, GCP ensures quickness and consistency. Your cloud gets easy database access and end-to-encryption.

Scalability, Durability, and Availability
GCP Infrastructure is highly scalable, available, and durable for every business. The computing and storage resources for critical databases can easily be scaled with a few mouse clicks.

Cost Effective
The cost effectiveness of GCP is well known in the industry. You only have to pay for those resources that you actually consume. In addition to this, our services will analyze the usage and reduce the cost even further.

Cloud Migration
It doesn't matter where or how your application runs today, Let our team of experts do the migration to Google Cloud.
GOOGLE CLOUD SUPPORT SERVICES
In order to maintain your GCP environment, we offer multiple options in our Google Cloud Platform Support Services. Our main goal is to provide you with greater control and choice. Here are some of the basic features of our GCP support services:
WHY CHOOSE US?
Our Google Cloud experts provide deployment, migration, and support with maintenance services for Google Cloud Services. We are committed to 100% customer delight.
Certified Cloud Engineers

Affordable & Cost Effective Services

Enterprise-Grade Proactive Services