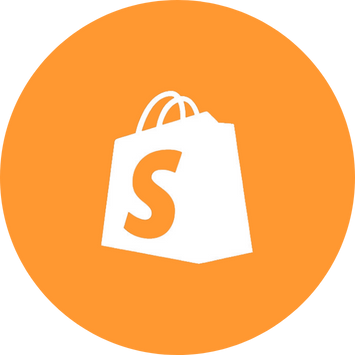 SHOPIFY PLUS WEB DESIGN AND DEVELOPMENT
Enterprise eCommerce platform Shopify Plus is suited for your high-level annual revenue. Metclouds Technologies is a trusted Shopify Plus website development company that supports millions of merchants. And get access to advanced features, apps, and resources of Shopify Plus website development services. Even if you have a starting or growing business, we are here to give a hand in developing an eCommerce solution for your business.
Start and Grow Business With Us
Metcloud Technologies provides a cost-effective enterprise commerce platform for your brands with Shopify Plus website development services. Shopify Plus is an advanced version of Shopify where the cost of development, time, and money is comparatively less. We are the best Shopify Plus web development agency to provide a never-experienced, reliable, and scalable platform for you. Also, you can sell products everywhere your customers are. We build you a custom eCommerce store that increases traffic and conversions.
Over 10,000 leading brands trust Shopify Plus as it handles scaling and increases traffic to your store. With our Shopify Plus website development, your checkout page URL will be YOURDOMAINNAME.com instead of checkout.shopify.com. Also, you can add an unlimited staff account. Shopify Plus is big for B2B functionalities, and you can manage multiple stores with Shopify Plus from one admin. Shopify Plus website development services integrate your inventory, products, and pricing from one admin. We help you with our cost-efficient Shopify Plus website development.
Shopify Plus, the world's most scalable, customizable, and secure platform, is necessary for your brand stores. If your business makes more than 680k per month, it is better to use our Shopify Plus just for the savings on credit card transaction fees alone which will result in a drop-down in credit card processing fees to 2.15 per cent. As a Shopify Plus web development agency, we offer you unique features like multiple online stores. Also, you will get access to the launchpad tool with which users automate eCommerce tasks related to promotion and sales. With our Shopify Plus website development, you can sell your products wholesale with an extension to the existing website. We are here to build scalable, next-generation, customized, adaptable, future-driven, and conversion-oriented online stores.
Shopify Plus Store Setup
Our Shopify Plus website developers will set up designs and templates that make your website outstanding. Give your customers a different shopping experience.
Shopify Plus App Development
Impress your customers by developing a feature-rich Shopify app with Shopify Plus. And get extensions like shipping gateway, payment gateway, promotion, and more.
Shopify Plus Migration
Migrate your eCommerce site to Shopify Plus. Our Shopify Plus experts migrate your online stores to a new digital level with tools like data migration tools.
Shopify Plus Integration
We help you to integrate your online system with our Shopify Plus website development services using ERP, CRM, or third-party integration.
Shopify Plus Consulting
Our Shopify Plus Consulting services offer you a wide range of solutions for designing and developing online stores with SEO-relevant services.
Shopify Plus API Development
As Shopify Plus Partner, our access to Shopify Plus API like Admin, Storefront, Liquid, and Ajax will provide you with all Shopify Plus API solutions.
Shopify Plus Theme Development
We develop a theme with a unique balance of design and functionality. Also, our experts will modify and continually improve your existing theme with Shopify Plus.
Shopify Plus Checkout Customization
Give your customers an amazing shopping experience by customizing checkouts. Our Shopify Plus developers assist you over checkout customization.
Shopify Plus Maintenance and Support
Metclouds technologies are here to help you in the journey to success and after that. We provide Shopify Plus support and maintenance service for all issues.
Cost Effective
Our Shopify Plus website development services for your successful eCommerce are cost-effective, with competitive and genuine pricing. Get online stores that are affordable, quality-driven, and in-time from our expert Shopify Plus developers team.
Safety and Security
Metclouds Technologies promises security between you and your valuable customers. With Shopify Plus, we protect the cardholder's details, maintain vulnerability, provide a secure network, security over information, and access control methods.
Analytics
You will get an analytic view of your current store's activity, insight into your visitors, online store speed, and store transactions. With our Shopify Plus analytics, you can see the performance across your sales channels and on any date without any delay.
End-to-End Solutions
We are here to support you throughout the journey of Shopify Plus website development. Our end-to-end solution fulfills all your requirements for implementing and maintaining your online store. Also, reduce costs, resources, and time with our solution.