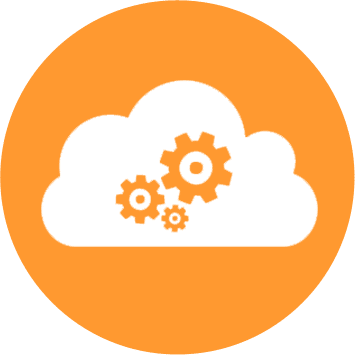 ROBOTIC PROCESS AUTOMATION SERVICES
Metclouds Technologies have proved its best Robotic Process Automation solution by introducing smarter and standardized process across industries. We support our customers with zero mistakes, reduced cost, and time-saving RPA. Metclouds Technologies provides automation services to improve your business productivity and profitability.
Automate Your Business Processes With Us
Build a Robotic Process Automation strategy that reduces costs, increases efficiency, and enhances your company's performance. RPA software can implement quickly and cost-effectively to make your business more flexible and efficient. Metclouds Technologies help to automate your business processes with speed and precision, scale with intelligence, and drive productivity. You will be able to automate recurring tasks that would have previously required manual effort.
Metclouds Technologies RPA suite is trusted by 1000+ global businesses, from startups to enterprises, to improve product quality, reduce waste, and improve efficiency. Metclouds Technologies delivers the most precise and effective performance-driven RPA solution to companies by making them an endless stream of problems to solve. Our expert staff has unprecedented efficiency in helping you automate day-to-day processes. Change the way your enterprise businesses work with our RPA services.
Metclouds Robotic Process Automation (RPA) is a cloud-based service that automates routine and repetitive tasks for businesses, allowing them to scale their businesses with minimal labour. RPA bots often find it advantageous since recent developments provide answers in human language rather than code. So RPA is used in call centres and other organizations that have a lot of interaction with customers. We also focus on areas including finance, procurement, supply chain management, healthcare, accounting, customer service, and human resources.
RPA Consulting
Our team will assess your business processes to make the roadmap for the RPA strategy. Thus we will provide the best RPA services for your business processes.
RPA Process Mining
Experts in our group will find which process you want to automate to eradicate unnecessary expenditure and workload. Thus you can increase efficiency and reduce costs.
RPA Design
Metclouds Technologies will give you a clear vision of your RPA solution. Also, our design will be attractive and lightweight for your dream digital transformation.
RPA Development
Our RPA development services make your process performance to the next level by increasing the productivity of your business and achieving great operational results.
RPA Implementation
We develop and implement your business processes with our customized RPA implementation strategy, where you can save money and resources for your business.
RPA support
Metclouds Technologies is always available 24×7 for support. We help you maintain the productivity of your automated processes and find new automation opportunities.
Team of experts
Our team of experts with experience in various technologies, markets, and industries will provide high-quality robotic process automation consulting services. And they will make clear communication at each stage of your project.
Customized Development
Customize your digital transformation with the right tools and services from us. We customize each step, including developing the solution, technical design, documentation, testing the automation bots, deploying, and maintaining.
Support
Metclouds Technologies is here to support you anytime and anywhere without a time limit. Our support team is always here to ensure your automation software is performing well, maintain automated processes, and help you in trouble.
Timely Delivery
We respect our time and customers' time, so we deliver the project before the deadline. And our team will make a project goal and plan an internal deadline to deliver the project on time.