Primary Source Verification is a process within HR to obtain, review, and verify valid licenses, certifications, or registrations of a medical practitioner. PSV collects these details from the trusted organization or government entity that issued a candidate's credentials. Most healthcare organizations are facing clinician burnout and a skilled labor shortage. And intelligent automation can help you with these aches. Automating Primary Source Verification automation for Healthcare Organizations will check the internal systems to identify clinician licenses on files and state websites to verify their compliance and assign the right clinicians to the patients. Here we will go through the steps to build this automation.
How to build Primary Source Verification Automation
The below sample list of the license will be used as a use case to get a clear understanding of building Primary Source Verification Automation.


Step 1: Open Automation Anywhere Robotic Interface (AARI) that provides access to specific automation based on user credentials. Then log in to ARI.
Step 2: Launch Primary Source Verification. And PSV will manage each bot to the needful data, applications, and websites.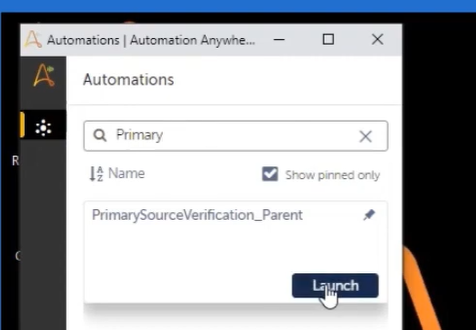 Step 3: Click on Run Verification Bot.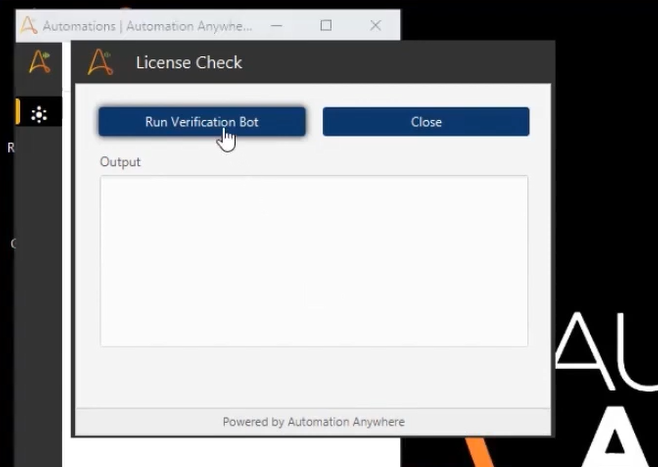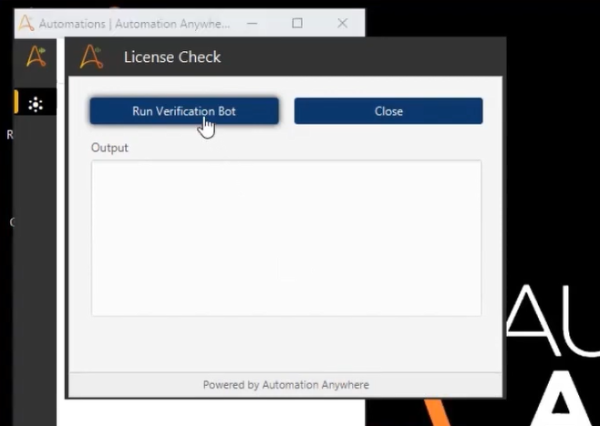 After running the bot, output data will populate in the text box. Hereafter all the work is done by the bot. The bot will navigate to the first website on the list and search for the pharmacy text license on the file. When the license is found, it will capture the expiration date and take a screenshot for audit. And for all the licenses, this same process is repeated.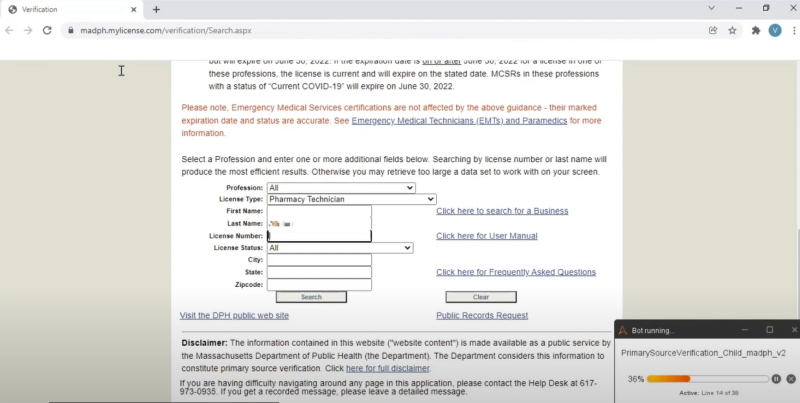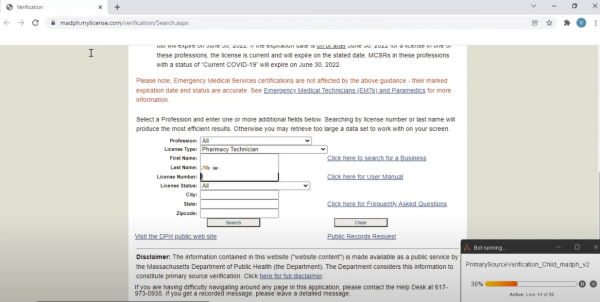 Next, by taking the Registered Nurse from the list, and if the bot doesn't find a license, it will take a screenshot to notify the HR specialist via an error log for further action. And when the process completes the relevant data is shown in the output box.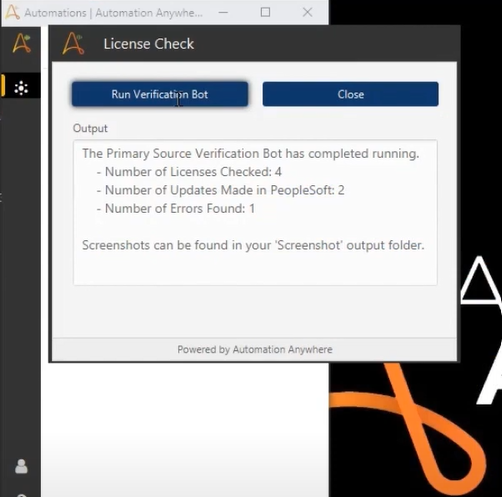 Output files are saved in the local machine and emailed to the team members to follow up on the necessary actions.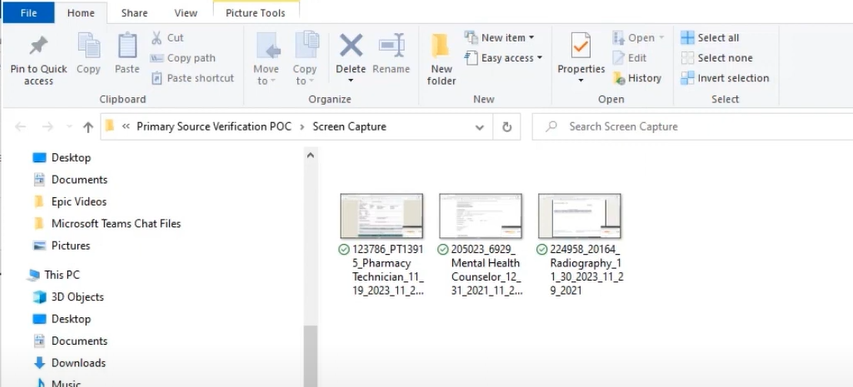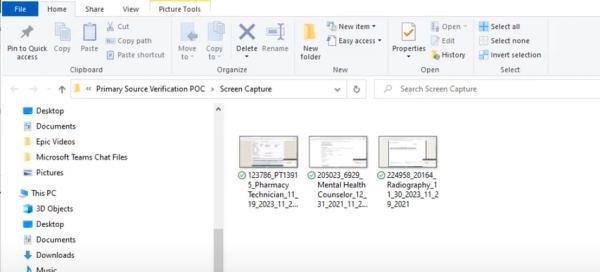 All output is customizable to match your internal process.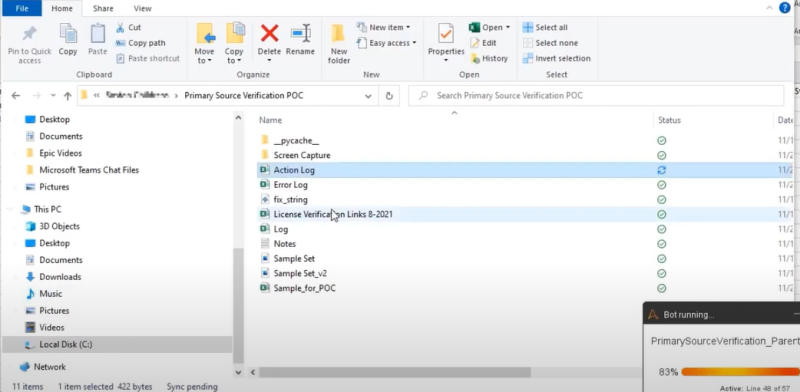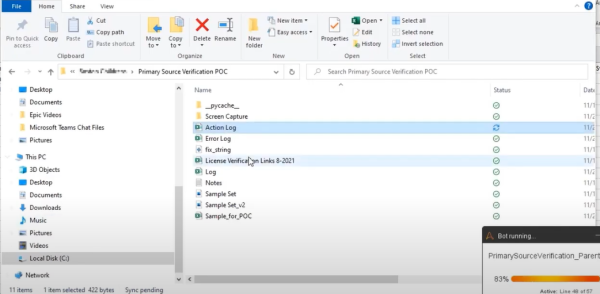 Conclusion
Primary source verification is a sensitive official process for the healthcare HR team. PSV ensures that the healthcare persons are qualified professionals for your organization. So, Primary Source Verification automation for Healthcare Organizations will make this process simple, accurate, and faster.
Our team of experts in Robotic Process Automation is here to help with the automation of your Primary Source Verification.