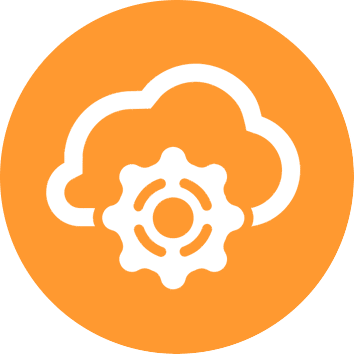 After prolonged use, your cloud platform can lose its efficiency and cause a technical snag and other issues like a security breach. We can help you to make your cloud environment efficient again with our outstanding cloud optimization services. With our cloud optimization support, you can minimize the critical security gaps. We can maximize the efficiency of your cloud platform by recommending remediation and re-creating the environment.
GET THE BEST FROM YOUR
CLOUD COMPUTING SYSTEM
NOW ITS TIME TO MAXIMIZE THE POTENTIAL OF YOUR CLOUD PLATFORM
WHY SHOULD YOU OPT FOR

CLOUD OPTIMIZATION?
Enhance the efficiency of your cloud platform
Achieve 100% uptime
Reduce cloud costs
Improve security
Maximize ROI
Automate the operation
Seamless integration with other systems
Every business that uses cloud computing technology understands and gives priority to the fact of cloud infrastructure optimization. The process of cloud optimization does not only minimize the operational cost of the cloud environment but also improve capacity.
We are here for your cloud optimization solution. We have both expertise and equipment to review and analyze your existing cloud infrastructure and identify the flaws. We measure everything with better approaches and help our clients to pick the right cloud platforms according to their business needs. Our steps include:
Study your present infrastructure
Measure performance
Identify the problem areas
Improve cloud environment, code and design
Here at Metclouds, we provide best-in-the-class cloud optimization solution for key areas including concurrency, scalability and response time. We believe in the incremental improvement, and we can help you to operate your cloud system in a better way. We can make your cloud experience better through application optimization, database tuning, site tuning and memory turning.
As one of the leading cloud solution provider in the industry, we can help you to select the right alternative for your business.
Get the Best-In-Class Cloud Assistance
Here at Metclouds, we have employed the best industry talents, and our engineers know the art of exact cloud optimization. Our experts can perform a deep analysis of your cloud infrastructure and point out areas for improvement.
We have a team of certified engineers who can deliver a detailed report of recommendations. Our experts can analyze and find out the flaws within your existing cloud platform and implement the recommendation for better performance and operations.
We are known for our extensive range of cloud computing solutions. Cost optimization is also an important part of the entire process, and it can help your business to achieve more than 30% ROI. We can help you to achieve the feat by reducing the cost of cloud operation and maximizing its efficiency.
Our experts know how to identify and remove waste and promote long-term savings. We know how to utilize the system of on/off scheduling and bring out the best from your existing cloud infrastructure.
Thus, enjoy the service of professionals and certified cloud computing experts who have the experience of handling hundreds of cloud projects with a proven track record.