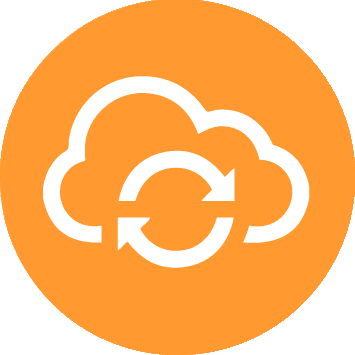 Cloud migration is an important part of cloud transformation through which you can achieve a successful transition without affecting your business. This is very important for a company and you have to decide about different approaches such as hybrid approach, private approach or a public approach.
As a reputed cloud service provider, we have acquired a brilliant team of professionals who have gained expertise in offering the best cloud migration services. You might be wondering how the cloud migration services might help you to conduct your business, and we must tell you that the cloud migration service enhances the ability of third-party tools and you can also find numerous templates that could be used for different purposes.
We know designing a new template is tough and you don't have to design it again. You can save your valuable time with the help of it and get rid of complex migration procedures easily. The best thing about our cloud migration service is cost-effective, and we know that we were looking for an affordable solution for your business. If you are looking for a faster migration process and successful transition at the same time, you should take a look at our cloud migration services.

Migration of Infrastructure
If you are willing to migrate your infrastructure to cloud with the leading organization in the industry, you should call us now. We can help you to migrate your infrastructure in collaboration with leading companies like IBM, HP and others.

Data Migration
Data migration can be described as a complex process, and we are trying to enhance our framework to make to simple and different than others. If you are looking for a simple, reusable, standardized and repeatable platform for easier data migration services, your search ends here.

Application Migration
Application migration is truly important in the field of cloud transformation. As we have previously mentioned that we have a brilliant group of dedicated professionals who use the latest tools to enhance our clients' satisfaction. We are continuously trying to develop the framework so that our clients are benefited with it.

Platform Migration
We only work with expert professionals and years of experience, and the dedication of our employees have made us different from other cloud service providers in the industry, and we acquire a hands-on-experience in migration and developing applications on different platforms. If you are planning for platform migration services, you can take a look at our clients' feedback to get an idea about our services and offerings.

Advantages
With our advanced migration solutions companies can enjoy seamless advantages like execution approach and proven framework, ROI realization, 70% automation along with toolset based migration, decrease in migration cycle and cheaper operational costs.