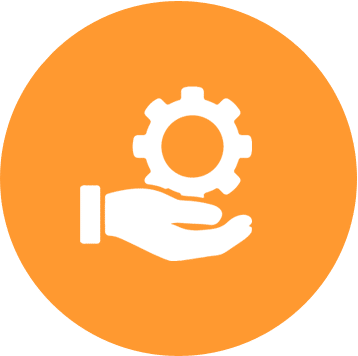 CLOUD MANAGED SERVICE PROVIDER
As a leading cloud-based service provider we have been trying to improve our users' experience over the years. In general, cloud operations are tough, and it needs long-term investments, technical expertise, good infrastructure, and dedicated staffs to bring a change. The problem is that it is not easily affordable for the small sized organization and it is only possible for big enterprises.
WE ARE

YOUR ONE-STOP SOLUTIONS
However, you don't need to worry as our client-focused approach has helped us to make a difference and if you are looking for an affordable cloud managed service provider to manage your applications, tools and cloud platforms you have come to the right place.
You can get a wide range of cloud managed services that work 24×7 and monitor your security, network operations, platforms and data processing requirements, business objectives and process automation as well. Our experts are continuously working to bring a positive change in cloud managed services combining the latest technology and unique approaches. Our workers have gained their expertise in cloud managed services with years of experience in multi-tenant, private, public and hybrid cloud infrastructures.

Centralized Network Solutions and Applications
Centralized network solutions and applications help you to manage your business website in a user-friendly manner. You can get online storage with enhanced accessibility. You can get your data anytime, anywhere and you don't have to worry about the security.

Virtualization
Virtualization is another important service, and as a leading cloud-based service provider we offer virtualization services for our valuable clients.

Disaster Recovery
You can get cloud-based disaster recovery service from us that can help you to manage your organizational data during any crisis. Cloud disaster recovery service can be described as a beneficial service that keeps a recovery along with the backup on a cloud server. It can help you to recover your data anytime, and that can help you to avoid losing your data during a disaster.

24/7 Security and Remote Services
We don't need to explain the importance of 24×7 monitoring as there are security issues. If you are looking for advanced remote services and standard security services, take a look at our services to get an idea.

Mobile Application Support
We also offer mobile application support to enhance your business with our cloud services. We offer 24×7 support to our clients at an affordable price, and it makes us different from other cloud managed service providers.