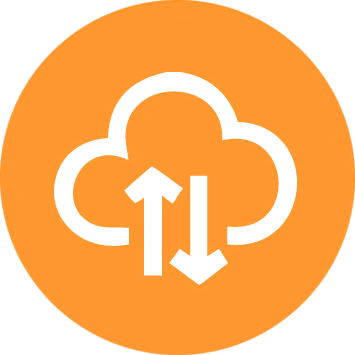 DevOps is a strategy or approach to software development that ensures the availability of advanced software products. An IT company can achieve the feat with the application of automation technology along with the association of developers and operation engineers.
To keep up with the latest technology, we have to become highly responsive with the help of advanced software features and a skilled workforce. Once you have entered the world of cloud computing, you have to be ready to face new challenges. This will also bring great opportunities for you to merge code and infrastructure effectively.
We are your one-stop solution for cloud DevOps services, and we feel glad for being the partner of many top-ranked telecom service providers. We can help you to accelerate your DevOps initiatives with our high-end cloud computing solutions. We can bring a cultural change in the way you develop and deliver products.
Here at Metclouds, we consider cloud DevOps as an instant integration and deployment drove technological approach. We can help you to realize the higher business value and the need to improve many functions like market research, products development and testing.
KEY ADVANTAGES OF DEVOPS SERVICES
IMMEDIATE IMPLEMENTATION OF REQUIRED FEATURES

REDUCE IT INFRASTRUCTURE COSTS

FASTER TIME-TO-MARKET

ENHANCED RELIABILITY OF THE IT INFRASTRUCTURE

HASSLE-FREE SOFTWARE DEVELOPMENT AND DELIVERY
FASTER RESPONSIVENESS

DEPLOY BUILDS FREQUENTLY

DEVELOP AND TEST PRODUCTS IN A PRODUCTION LIKE ENVIRONMENT

VALIDATE QUALITY CONTINUOUSLY

AUTOMATED DEPLOYMENT AND MANY MORE
WHAT CAN YOU GET FROM US?

At Metclouds, we can help you to deploy your products for public use with our resources.

We want to ensure accurate resource allocation for your services by automating the workflow. This will help you in the critical process like responding to the queries of your customers.

We are here to deliver top-notch continuous delivery and integration services. Our state-of-art technology will help you stable your software performance.

Our automated testing process will help you to develop a production-ready version of the software. This will enable you to develop and deliver products in a timely safe manner.

Our highly proficient service workflow andautomated code testing leave almost no room for errors. We always take measures to identify potential security threats and prevent them from making any security breaches.

Our smart logging tools will make it easy for you to conduct an in-depth analysis shortly. Our smart logging system will provide you with adequate records for further research and analysis. Our advanced logging system will make the task of checks and audit easy for you.

Smart Monitoring and Alerting
Our advanced monitoring tools will ensure hassle-free software operation and improved customer experience, while our smart alerting system will deliver detailed notifications in the forms of SMS and emails. On-time notifications will enable you to solve issues quickly.