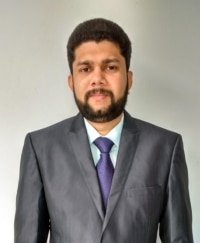 Our journey to the top is deep engraved to the fact that we don't just strive to make great products — we focus on making a great experience. And this is our biggest USP — a factor that really separates us in the crowded scene and why exactly our clients love us.
At Metclouds, you will find some of the best minds who love challenges and defy benchmarks to set their own thresholds. From developers to the backdoor professionals, as an incredible in-class team, we adhere to the best practices and policies, keeping quality and contentment for clients at the very top of our priority list. This has always been a fuel that nurtured us from being 'just another' software development company that's created by a bunch of engineers to a giant IT solution provider that's favourite to hundreds of businesses.
Now as we move forward, we look to evolve with the changing image of this industry — to emerge as a renowned and reputed name on the global scene that sets new market dynamics. All the while, we assure to keep our fundamental principles and approach similar. While we grow and shape to the diverse needs of the international scene, we promise to remain committed to delivering businesses, of all sizes and niches, products and experience of unparalleled proportion.
Fabin Mundattil
Director & CEO